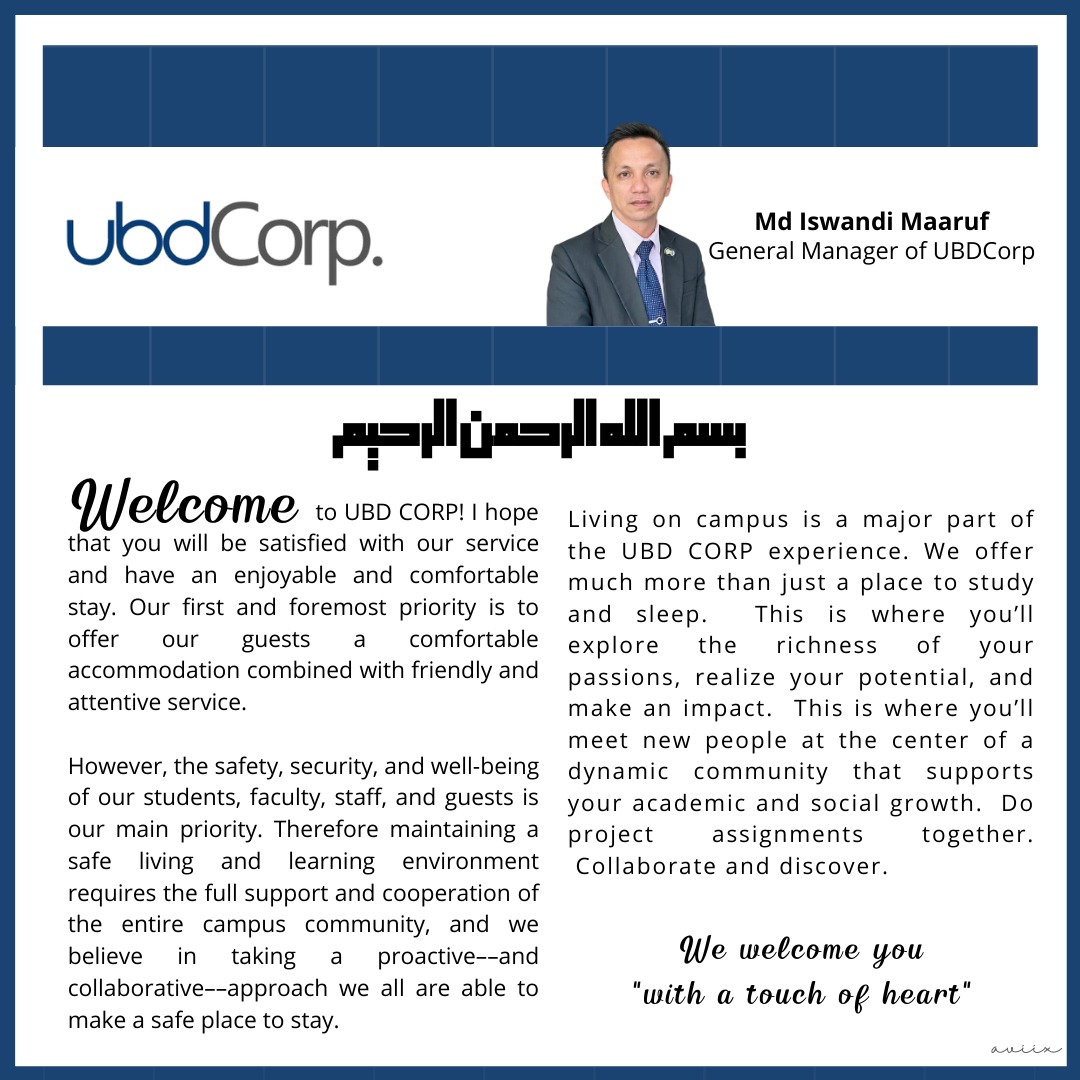 UBD Corporation Sdn Bhd was established in 2011. Our company is focused on student accommodation, and events management. We provide a variety of hospitality services to our customers which consist of students, lecturers and international guest visiting UBD and staying at campus.
UBD Corporation properties are based in the area around University Brunei Darussalam. We offer a variety of accomodation option from hotels, shared apartments family apartment to Executive House. We also provide other services such as organizing events, transportation and retail space. The Core Main building offer spacious event space and a Lecture Theatre.
If you are coming to any educational institution in Brunei to futher study, it might be your first time living away from home, staying in our accommodation which allow you to enjoy your independence in a safe enivorment, welcoming and social surrondings.
We strive to provide the best living experience for students , lectures and guests with a comfortable, affordable and well cared.
The Core Residential College: 440 Individual Rooms
Male Residential College: 243 Individual Rooms
Female Residential College: 461 Individual Rooms
M4 Family Quarter: 14 Family Units
Visitor Lounge Quarter (VLQ): 19 Family Units
Iber: 8 Family Units
Executive House: 4 Family Units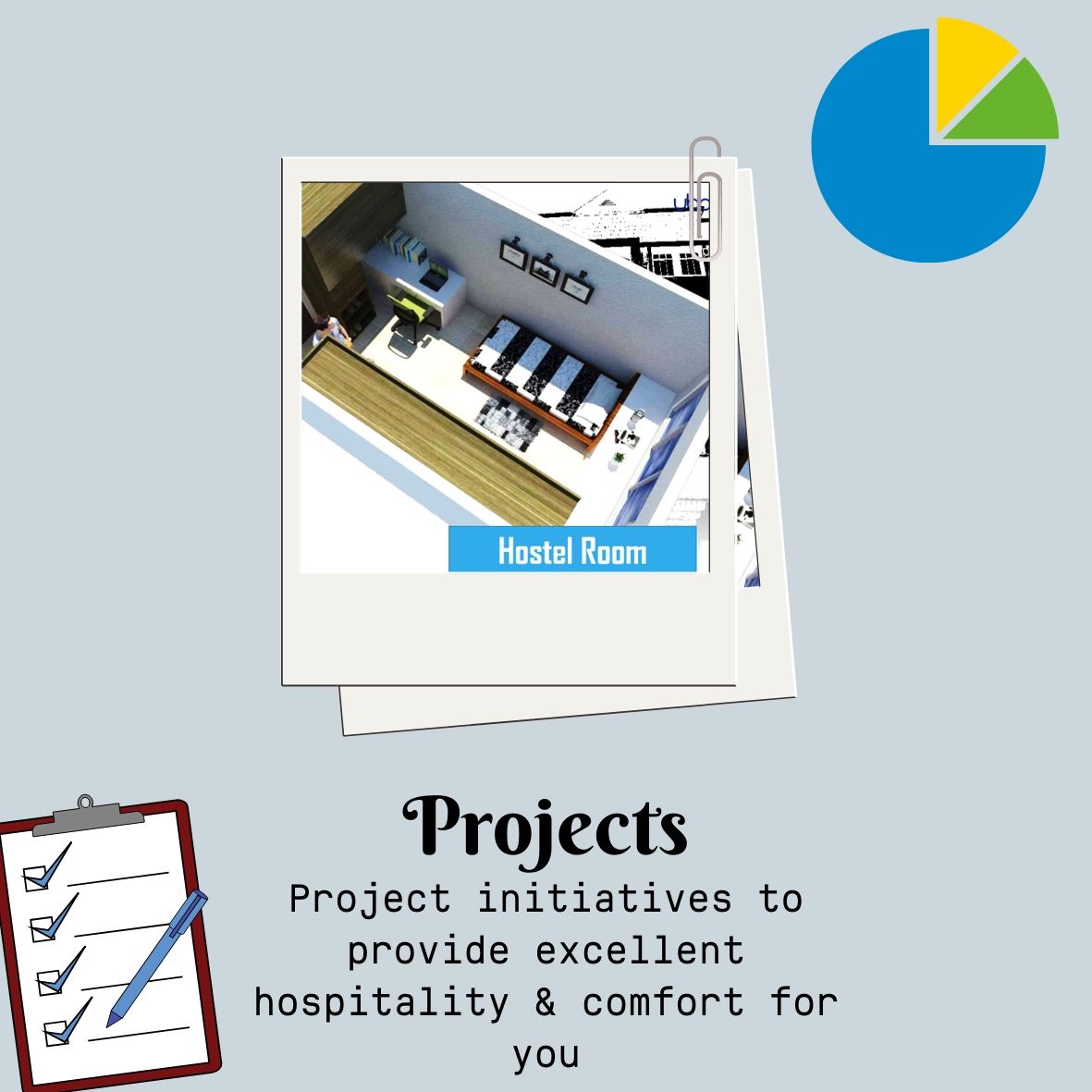 Project M3F5
After standing for over 20 years, it is for the best to invest in upgrading our Hostel Blocks. A project to fully refurbish the interior of 2 of the Hostel Blocks (One male, one female block). We aim to give this new refurbish Blocks a modern style interior, 150% better than the current Hostel conditions.